FIRST COMMUNION CORPUS CHRISTI 2011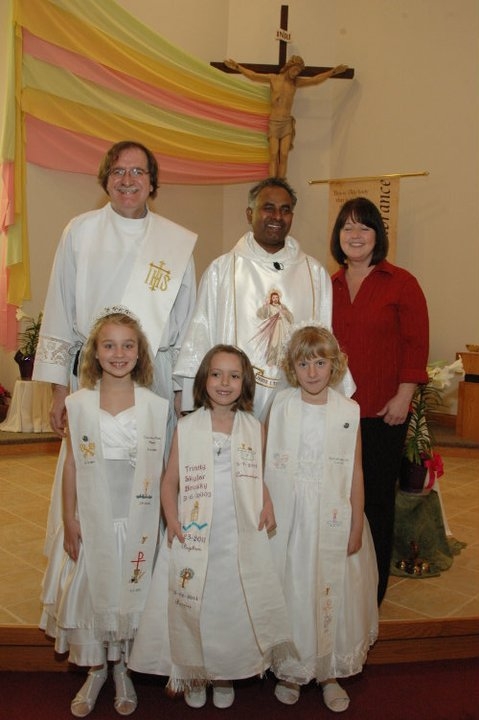 FIRST COMMUNION CORPUS CHRISTI 2010
FIRST COMMUNION 2010 SACRED HEART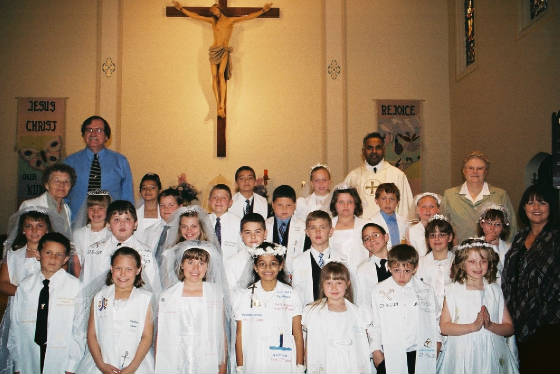 KIDS 4 CHRIST ARE AWESOME!
First Reconciliation 2010
Welcome to the Youth Ministry Website of Corpus Christi & Sacred Heart of Jesus Parishes in Marshfield, Wisconsin! Our goal is to Build Up The Body of Christ by helping our youth develop a personal relationship with Jesus Christ as Lord and Savior and to develop Pride in their identity as Catholics!

JESUS IS THE WAY, THE TRUTH & THE LIFE
"Train up a child in the way he should go and when he is older he will not depart from it!" Proverbs 22:6

One of the goals of this website is to showcase what we are doing with the youth of our parishes and get ideas from other kids/youth leaders on how to reach out to kids and share the Love of Jesus with them in all facets of their lives.

Getting to know Christ is as easy as opening up your Bible and opening your Mind & Heart to His Presence in your Life. Once you get to know Him better you will realize He was with you all along!

"And He will lift you up on Eagle's wings, bear you on the breath of dawn, make you to shine like the sun, and hold you in the palm of His hand!"

Comfort in the Arms of Jesus!



| | | |
| --- | --- | --- |
| | | |
| | Hi, I'm Deacon Ray Draeger, Director of Religious Education and Webmaster for Kids For Christ! Working with kids is AWESOME! I serve as a Permanent Deacon for both Sacred Heart & Corpus Christi Parishes. | |
| | | |
Corpus Christi Catholic Church is located 2 miles south of Marshfield, WI and 2 miles west at 10075 Cty.Trk.BB. Our Sunday Mass is held at 10:30 AM each week. Feel free to come and visit and worship with us in the "Heart of God's Country!"
Sacred Heart of Jesus Parish is located at 112 East 11th Street in Marshfield. We have daily Mass at 8 AM; Weekend Masses at 5 PM on Sat. and 7:30 & 9 AM on Sundays.
"I tell you the Truth, anyone who will not receive the Kingdom of God like a little child will never enter it."
Luke 18:17